Laser Printers For Your Home Or Office
When you purchase a high-quality printer from Nationwide Copiers, you won't have to spend as much time looking for a cheap inkjet printer or laser printer. Because of our experience in the printer and photocopier business, you can rely on us to give you high-end equipment at unbeatable pricing. Simply click on any printer on this page to read a detailed product description highlighting the device's essential features and a review to help you choose the best printer for your needs.
We have the equipment you need, whether you're looking for a cheap printer for school or a more durable all-in-one to handle your business printing. Please feel free to contact our trained staff if you have any queries about the options above; they will be pleased to help. You can find a huge selection of high-quality, reasonably priced printers on our website. What you need to print and how frequently you'll use the printer will determine the ideal type of printer for you. While laser printers are better suited to publishing large quantities of text documents, inkjet printers are often better at printing graphics and images. A comprehensive selection of inkjet, laser, and label printers are available on our website.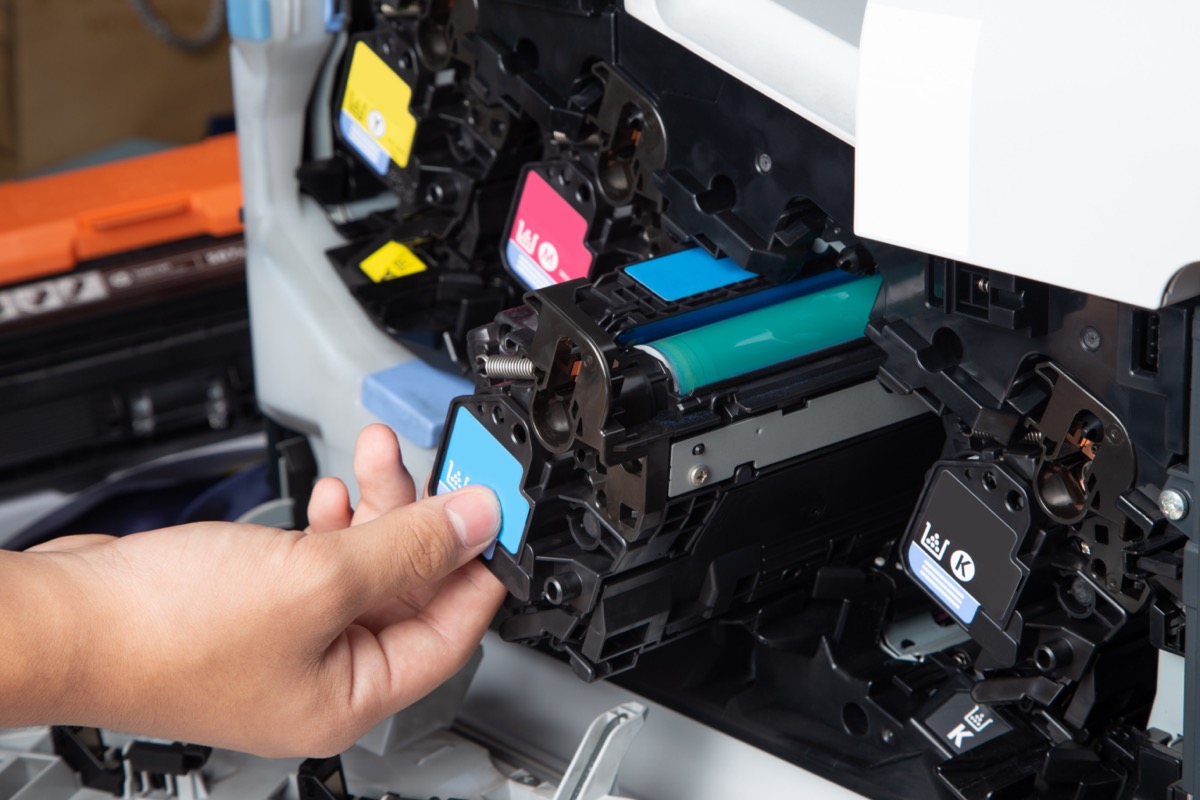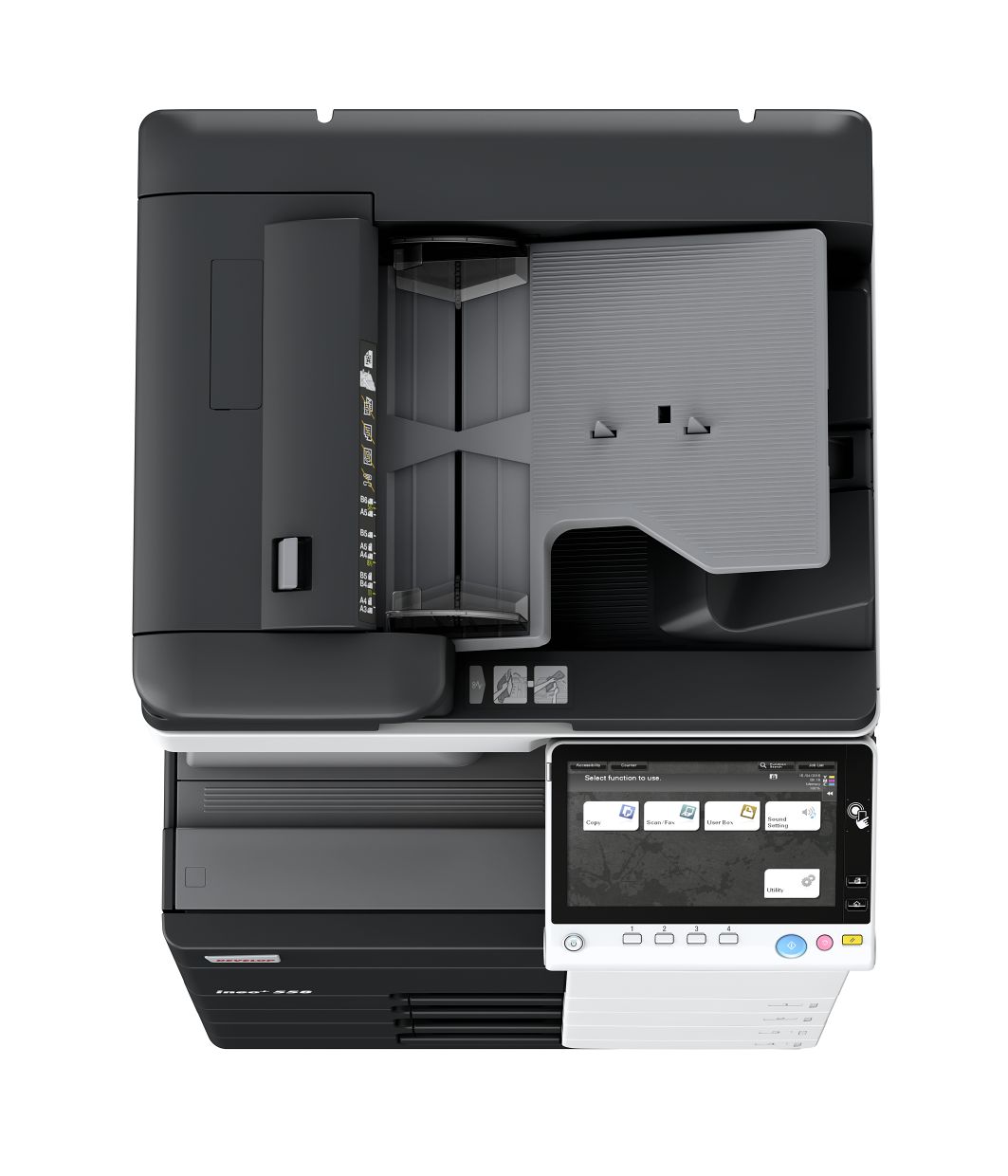 Office Printers
If you have an office where you regularly print documents, our wireless printer options are available to you. With fantastic print quality, our range of wireless printers offer great features as standard. Nationwide Copiers have become known throughout the United Kingdom for providing the highest quality all in one printer to customers and all with the most up to date laser technology.
We can also provide you with ink cartridges so that your print quality is spot on, every single time. In a busy office environment, things like duplex printing, fast print speed, automatic document feeder and automatic double sided printing can be invaluable and with the high paper capacity many of our printers have, you can be sure that buying your office printers from Nationwide Copiers is a fantastic move for any business across the U.K.
Buy Inkjet Printers Online
With numerous technological advancements, inkjet technology has been around for a while and continues to create excellent prints by adhering to the same fundamental principles. A print head receives liquid ink and discharges it onto the page in thousands of tiny droplets as it moves through the machine.
Inkjet printers are good for producing outstanding quality images as well as accurate text due to the high droplet count and small droplet size. Inkjet machines are no longer the exclusive domain of home users or small companies with the development of new ink technology.
Business inkjet printers may now compete with their laser equivalents for performance and take the position of principal office equipment in any scenario thanks to faster print rates and significantly lower operating costs.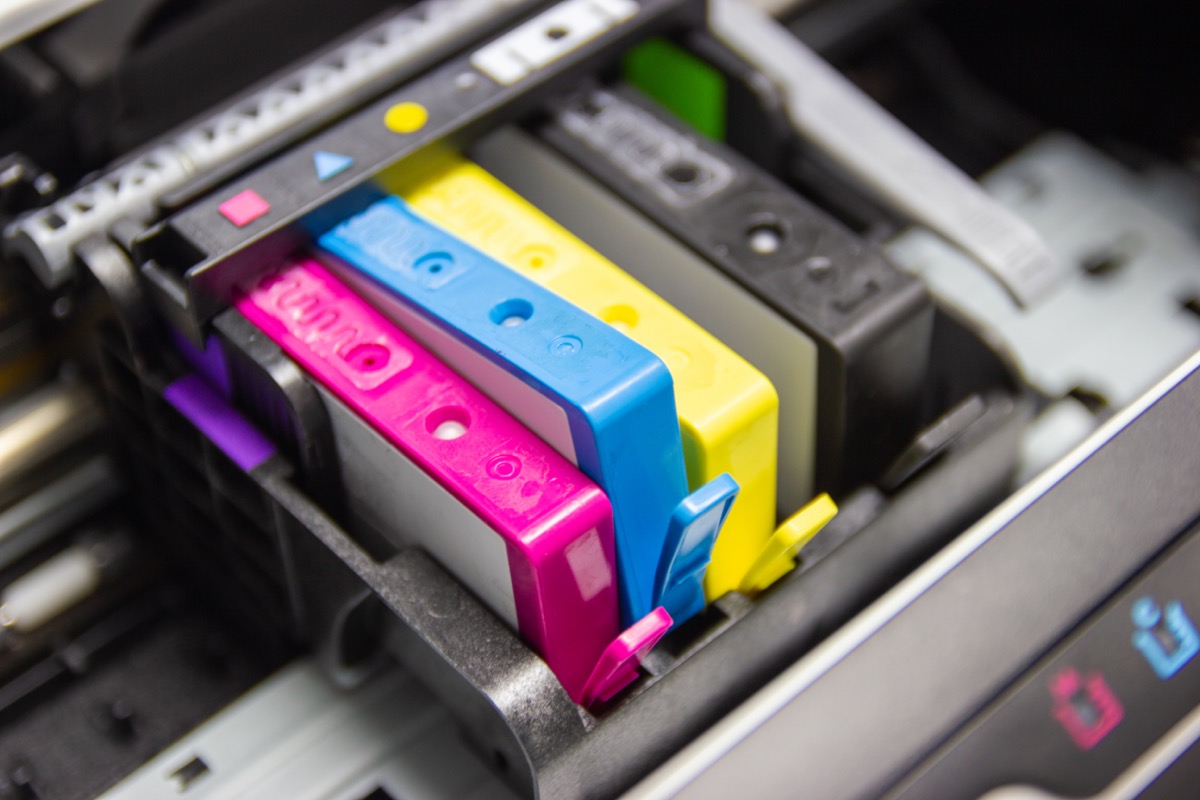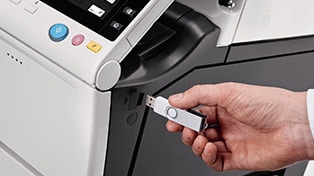 Excellent Output
Inkjet printers are far less widespread because laser printers predominate the print market. This definitely shouldn't be the case, though. It has been demonstrated that inkjet printers produce stunning, high-quality prints that stand out.
Since inkjet technology has progressed significantly over time, these printers are now the best option for anyone wishing to create prints that are sharp, clear, and eye-catching and that last.
Home And Compact Printers
Compact Photo Printers
You'll discover a great range of portable photo printers in this department. You'll be printing your colour prints in fantastic quality in no time thanks to devices made to produce high-quality prints and a wide range of brands!
Compact technology is sometimes associated with the misconception that they "aren't as good" as their larger counterparts. Every single small photo printer that we sell at Nationwide Copiers will be of the highest calibre, that we guarantee. So why not reward yourself with one of these amazing gadgets if you are looking to save some space?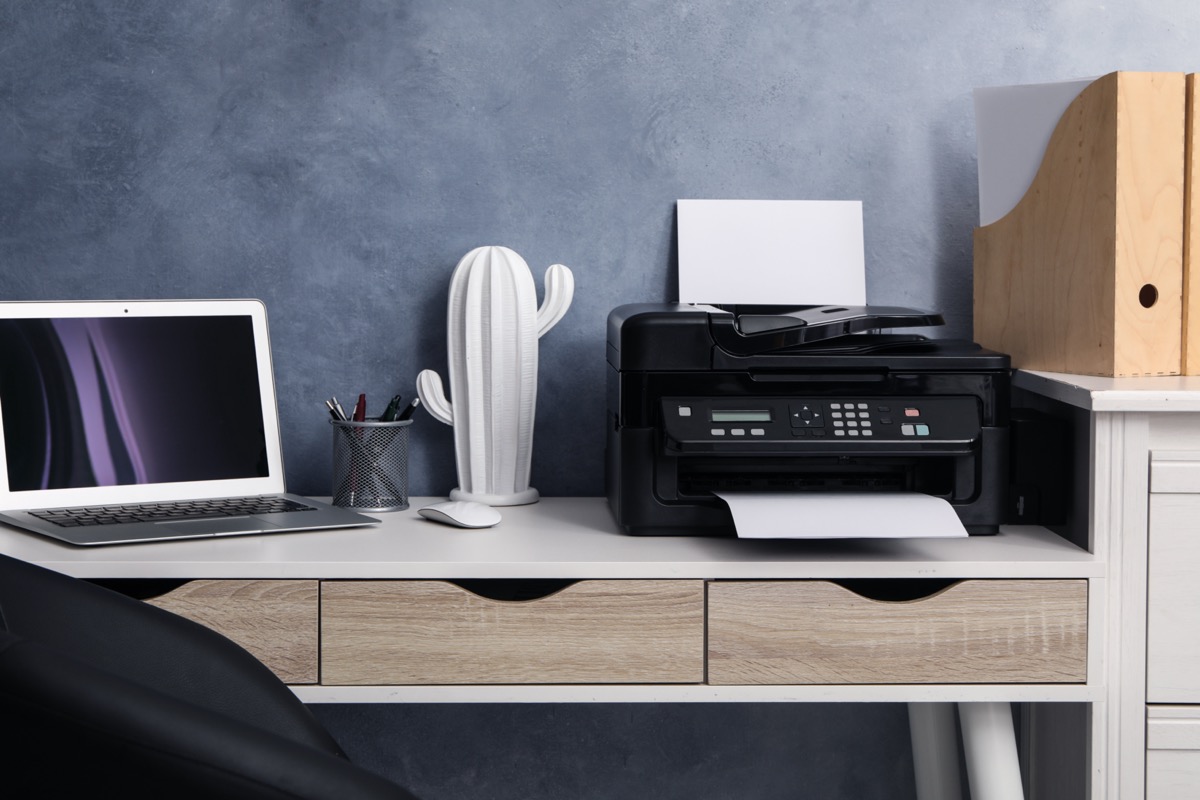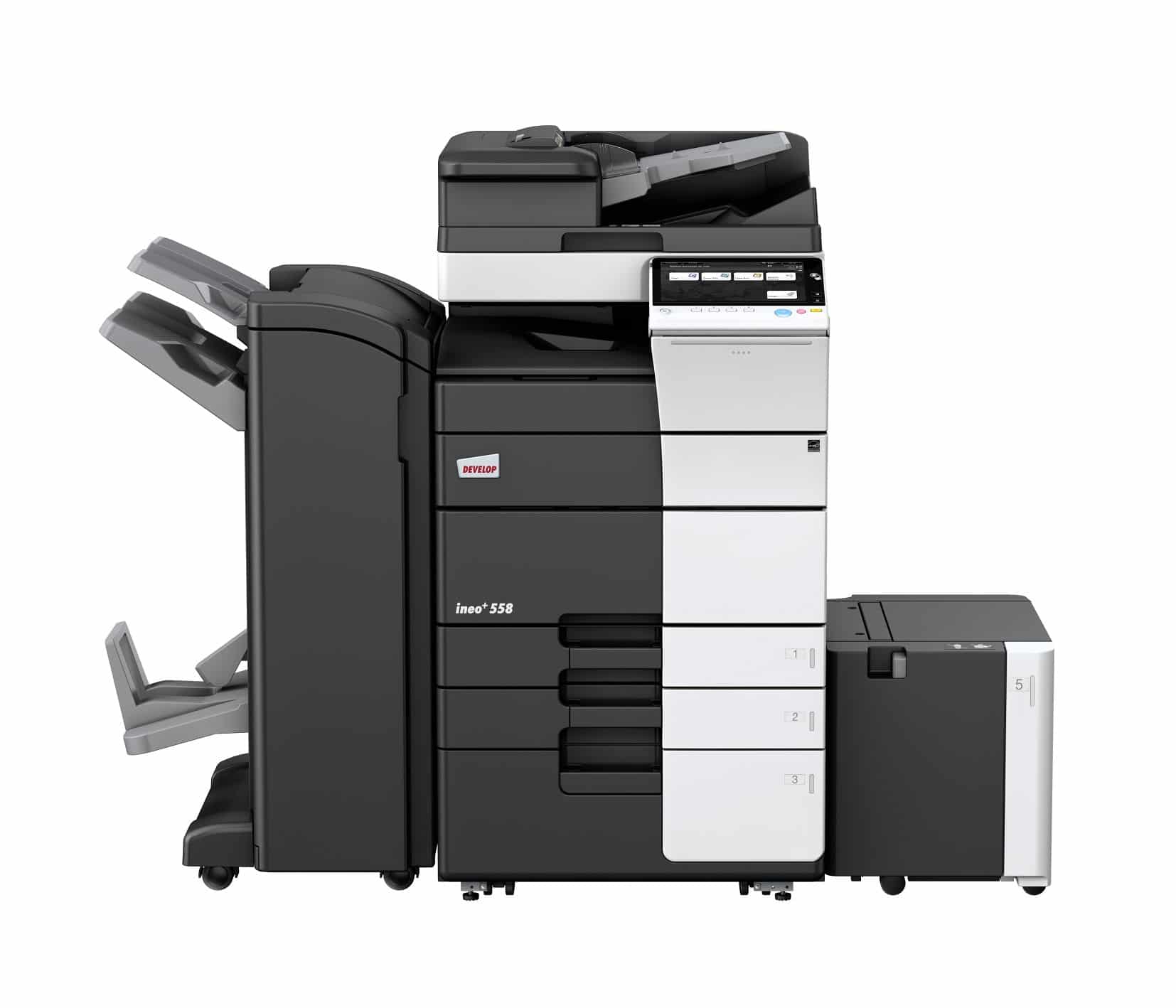 What Type Of Printer Should I Choose?
Based on the ink technology they employ, printers may generally be divided into two primary categories, inkjet or laser. They can also be described in terms of the functions they are best suited for, such as home office printers, or their features, such as wireless printers. Whether you choose a laser printer or an inkjet type, we advise choosing one with low operating costs. Our printers offer excellent energy efficiency, low printing costs, and high-quality output.
To help you choose the printer that will work best for you, whether you're searching for a straightforward printer to rapidly produce black-and-white papers or want to print high-quality photographs, we've outlined the essential features of the various types of printers below. We'll also highlight the types of printers that can help you reduce your printing expenses over time.
For New Printers, Contact Nationwide Copiers
Should you be looking to buy a new photocopier in the UK, look no further, our team of professionals can help. You can trust you've come to the right place with Nationwide Copiers and with a wealth of experience and have been providing new photocopy machines to the businesses of the U.K for a number of years. Get in touch today for further information.
Providing Printers To Businesses Across The U.K