Buy Photocopiers in Milton Keynes
We only offer the most innovative supplies and equipment when it comes to our photocopier products. We are also independent distributors of digital business equipment, sales and servicing; including offering full national coverage through our fully trained engineers across Milton Keynes and the rest of the UK.
At Nationwide Copiers whether you require photocopier sales, photocopier lease, hire, rental or repair, we have got you covered. We provide a full photocopier and printer service, for more information or a free quote, feel free to get in touch with our friendly team today, we can always be on hand to assist.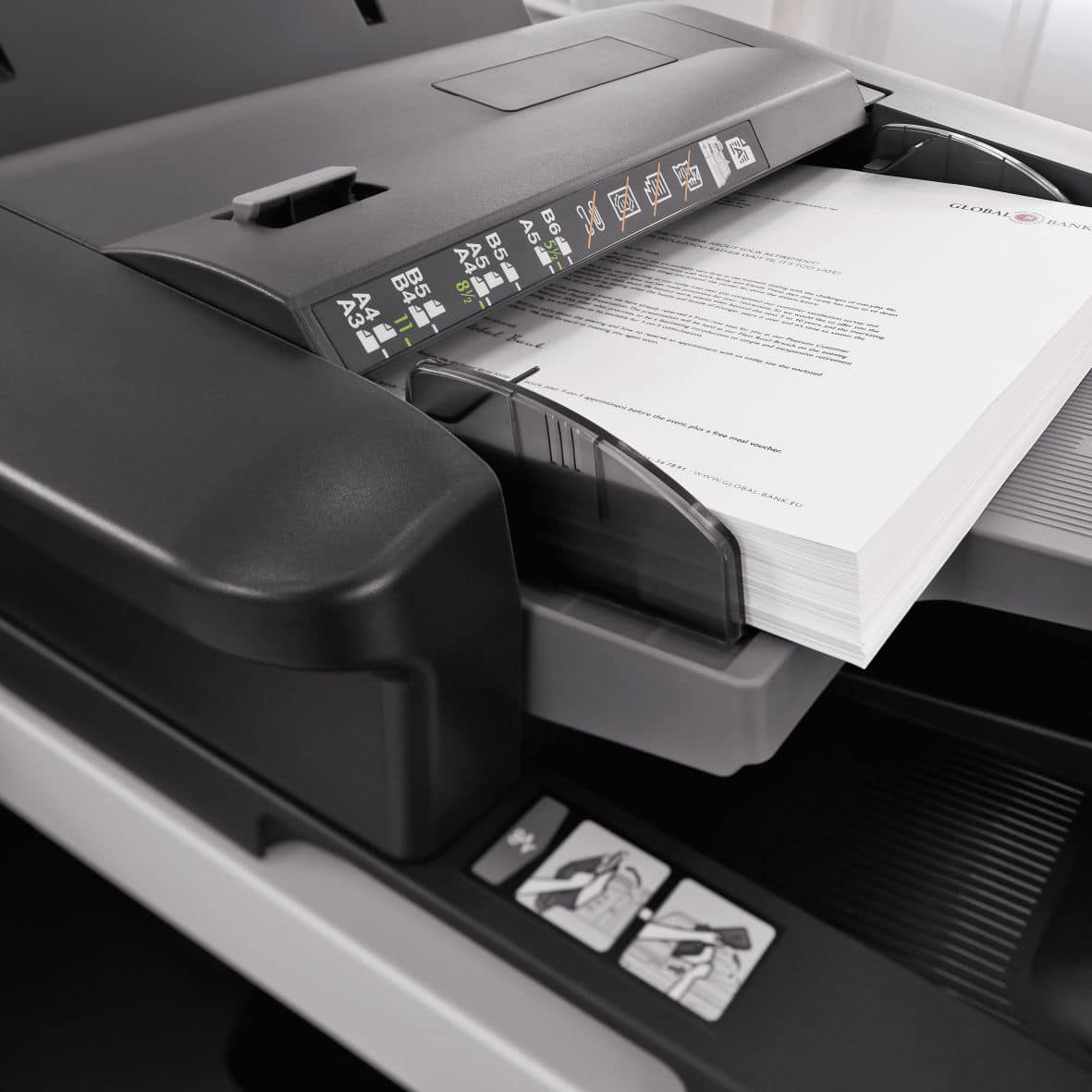 Photocopiers for Sale
If you are looking for a 'photocopier for sale', you're in the right place, at Nationwide Copiers we provide a range of photocopier options, this includes photocopiers for sale as well as photocopier lease, repairs and hire. When it comes to the photocopier sale services that we provide, we offer some of the industry's best photocopier manufacturers and brands. Our products also come with a range of functions and technical scope, we aim to deliver the best photocopier products and systems that are available on the market. For more information on the photocopiers that we have for sale, simply get in touch with Nationwide Copiers.
At Nationwide Copiers Ltd, we provide quality printers and photocopy systems. Based in Milton Keynes we sell printers and photocopiers to our customers throughout the whole of the UK. We also offer a professional support service to businesses throughout the country.
Save Time And Money With Nationwide Copiers
Whether your requirements are for a stand-alone low volume photocopier or a large format full colour multi-functional networked system, we are committed to providing all of our customers with a high quality service from the initial contact through to after sales ongoing support, ensuring minimum downtime of your print networks.
Should you frequently require photocopies or a large number of prints, look no further, we offer a range of cost effective quality printers and photocopiers, guaranteed to meet your requirements. At Nationwide Copiers you can trust you'll receive the highest standard of products and service.
Local Photocopier Repairs
We also provide photocopy repairs and service maintenance to printers, photocopiers and faxes across Milton Keynes and the South East London area. Our team support brands including Konica Minolta, Olivetti, Ricoh, Develop, Canon, Kyocera Mita, Sharp, Riso and Lexmark.
Office Photocopiers For Sale in Milton Keynes
Our services cater to all industries across South East London, so should you be looking for professional photocopier maintenance and quality systems, look no further, we can help!
Your Reprographic Solution
Affordable
We offer affordable prices on printers and services. With usage based pricing; the low payments are predictable with no hidden fees.
Your Satisfaction
We keep working until you're satisfied and then we continue working to ensure your equipment runs hassle-free. Retaining our customers is very important to us. We nurture and care about you and your business.
Integrity
We deliver on our promises and will only sell, rent or lease you the equipment that fits your requirements. We believe that by giving you an honest, quality service today will enable us to keep your business tomorrow.
Customer Service
At Nationwide Copiers we are committed to providing the best service and support to our customers. This sets out our commitment to you and outlines the standard of service that you can expect in your dealings with us.
Photocopier Lease
Should you be looking for a 'photocopier lease', look no further Nationwide Copiers can help. We offer a photocopier lease service, it includes photocopier hire and rental. Photocopier hire is a great way for your business to save money without compromising on the functionality of your new photocopier. When it comes to buying a photocopier, it can result in a number of costs, so with this in mind, we aim to offer cost effective photocopier hire. Photocopier lease is an excellent way for businesses to save money without compromising on the system functionality when it comes to their new photocopier. For a number of businesses, buying a photocopier can be a big expense and the prices can range up to thousands. So should you be looking for a long term or short term photocopier hire, it's always much more cost efficient to lease or rent than purchase.
Photocopier rental means that you can spread the cost of the photocopier unit over a number of years. By utilsing photocopier equipment leasing, it will allow you to pay monthly or quarterly over the term, this is instead of paying the full cost upfront. Photocopier leasing and hire from Nationwide Copiers is beneficial for a number of businesses, no matter the size, industry and turnover. Our range of copiers accommodates a range of customers from a variety of business sectors.
Photocopier Repair
Should you be looking for photocopier repairs, look no further than Nationwide Copiers! We offer a range of photocopier repair services, this will ensure that your photocopier system is back up and running as quickly as possible. When it comes to a malfunctioning or broken photocopier it won't just be disruptive to your day, it can also cause further issues to your business. Most modern photocopier machines tend to include a printing facility and when it comes to photocopier repairs, we understand that once you've undergone a system breakdown it's essential to know when and how much it is going to cost to repair the photocopier system. At Nationwide Copiers we provide peace of mind throughout efficient repair services.
Photocopier Prices
When it comes to photocopier prices, at Nationwide Copiers, we provide a range of photocopier pricing and whatever your requirements, we will find a photocopier that suits your budget. We aim to provide innovative photocopier equipment that will guarantee a quality service as well as being value for money. From buying new photocopiers to photocopier leasing, all of our photocopiers are competitively priced, whatever your needs and requirements, Nationwide Copiers are the team to call on. If you are in frequent need of photocopies or a large number of prints, look no further, we provide a range of cost effective quality printers and photocopiers, that will meet all of your needs and requirements. When you choose Nationwide Copiers you can trust you'll receive the highest standard of products and services.
With over 30 years experience, helpful support staff and a team of highly qualified technicians our support is fast, reliable and effective.
Really efficient and helpful service. Quick delivery. Excellent value for money. Highly recommended.
David Manasyan
18:31 24 Oct 19
Leigh arrived at the correct time slot that was arranged by my printing supplier. I had no contact with him before he arrived, so any details were discussed with my supplier. Leigh came prepared with all the correct tools and the knowledge to fix any issues I had. Even though he was unfamiliar with the operating system I was using, he swiftly suggested many fixes to the issues for me to try and all my problems were resolved quickly. 10/10
Bart Czerniawski
07:39 20 Sep 19
Nationwide have been excellent to work with. We've been with them for years and they have always responded to queries and resolved any issues sharply.For example, we ran out of toner the other day and needed urgent supply; on the same day they went out of their way to deliver us a few units personally instead of using a courier.Considering our printer is integral to day to day operations, we appreciated this level of service!
Fabio Virgi
09:47 04 Sep 19
Fantastic service! They go out of their way for their customers and respond quickly! Would highly recommend them to any other business!
bbcrnt carers
13:05 11 Feb 19
Good quality products at fair price. Excellent service! Highly recommended!
Peter Liang
17:38 20 Sep 18