Photocopying Peterborough
New Photocopiers in
Peterborough
Here at Nationwide Copiers LTD, we supply new photocopiers and printing services in Peterborough and the surrounding area. Thanks to our vast range from Develop to Konica Minolta, we have something to suit all our customer's needs.
Our aim is to find the best photocopier for your needs and the budget you have available. And thanks to our experienced staff we can help with any queries from business cards to poster printing and graphic design.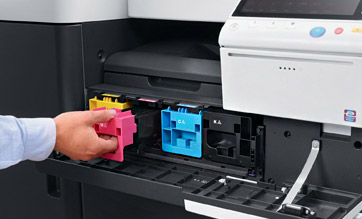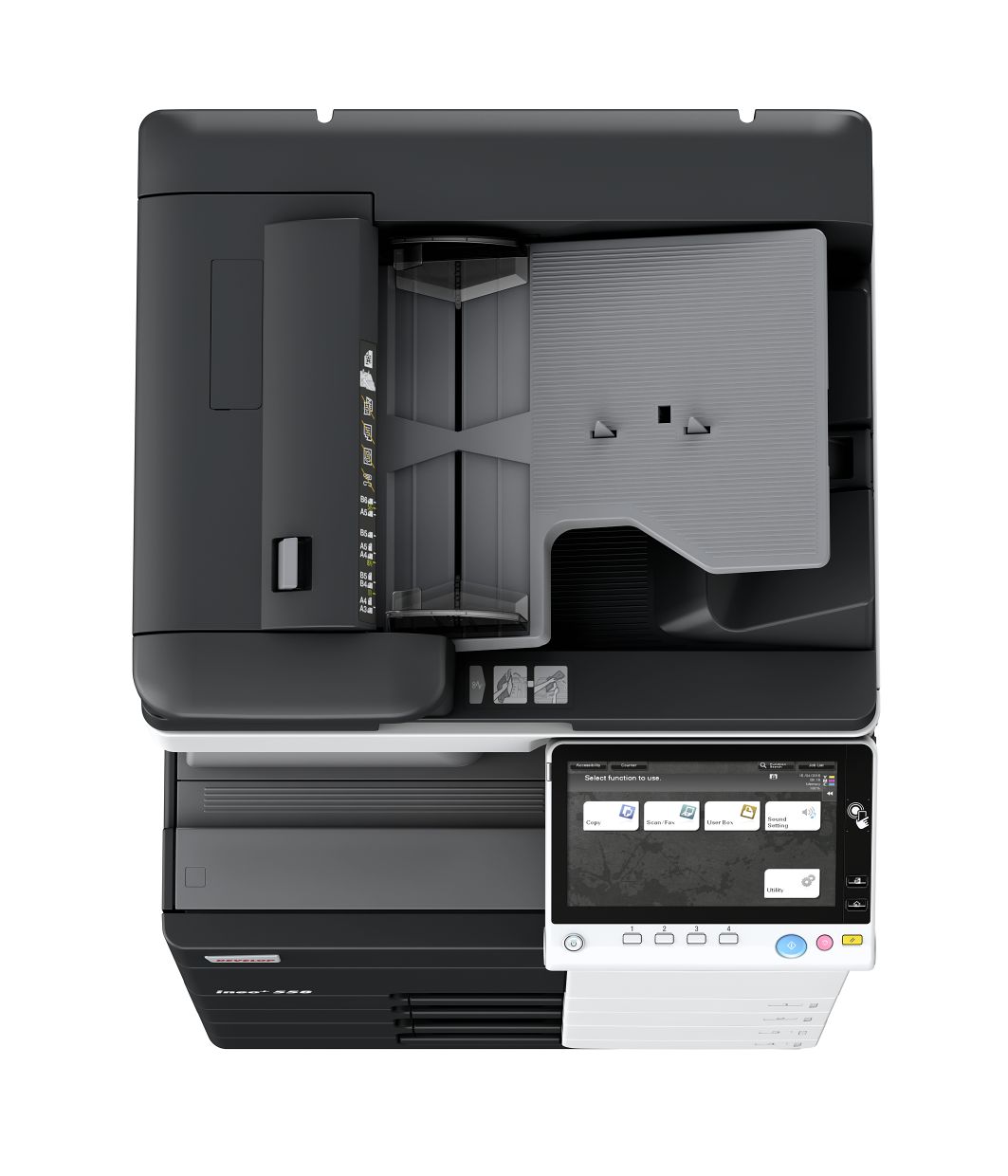 If you can't afford a new photocopier or don't think that it's the best investment for you at this moment in time, then a used photocopier might be the best option for you. Our used photocopiers are fully refurbished before being sold, so your used copier will be just like new when you use it.
How To Choose A Photocopier
Before choosing a copier it's important to consider what your requirements are and asking yourself a few questions will help you to make a more informed decision.
Do you require colour printing?
Will you require ongoing support?
What size will you be printing in?
How much mono-printing do you do?
Do you only need a copier?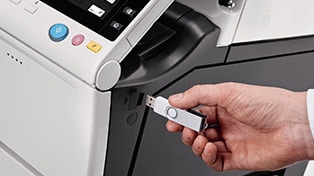 Photocopier Lease
If you aren't wanting to commit to a photocopier full time or are looking for a maintained option, then leasing is the best for you. When you choose Nationwide Copiers LTD, you can hire a photocopier for any period of time, whether it's 6 months, a year or longer, we can tailor a lease agreement to suit you.
Fast Photocopier Repairs
There's nothing worse than suffering a printer or photocopier malfunction and we understand how much impact this can have on a business. Well, we offer fast and efficient repairs for all makes and models of photocopier.
We can provide photocopier repairs to our customers across the whole of Peterborough. If your photocopier is beyond repair, then we also have a number of new and used replacement photocopiers to choose from.
Servicing & Maintenance of Photocopiers
We can provide both one-off and annual photocopier maintenance to our customers across Peterborough. Regular servicing of your copying machine will help to prevent any breakdown and can even help to identify problems before they become a major issue.
As skilled photocopier technicians, we have the tools and knowledge needed to provide an efficient maintenance service. We offer some great deals on long term maintenance plans, so don't wait for your photocopier to break down, take out a contract with us and we'll be on hand to assist when you need us.
Top Uses for Photocopiers
Photocopiers are used across Peterborough, from local post offices to large call centres. A photocopier is a much more cost-effective way to print multiple of the same item.
We offer a range of high-quality photocopiers that can produce reproductions of your original print or document. Some of the businesses in Peterborough we regularly supply photocopiers to are:
Offices
Post Offices
Schools
Printing Companies
No matter what your photocopying requirements might be, we can find the solution for you. For more information or to discuss purchasing or leasing a photocopier, please don't hesitate to get in touch with us.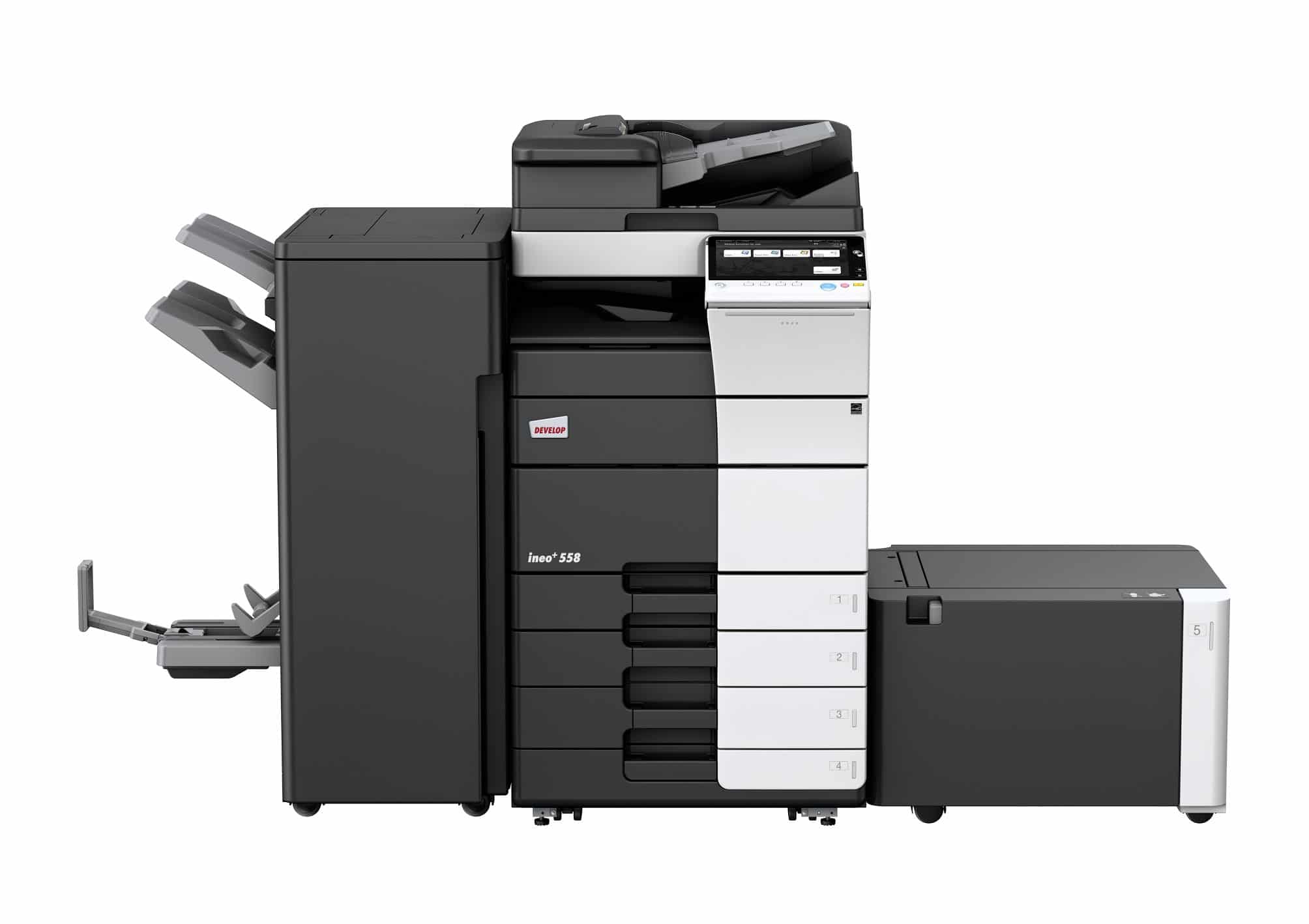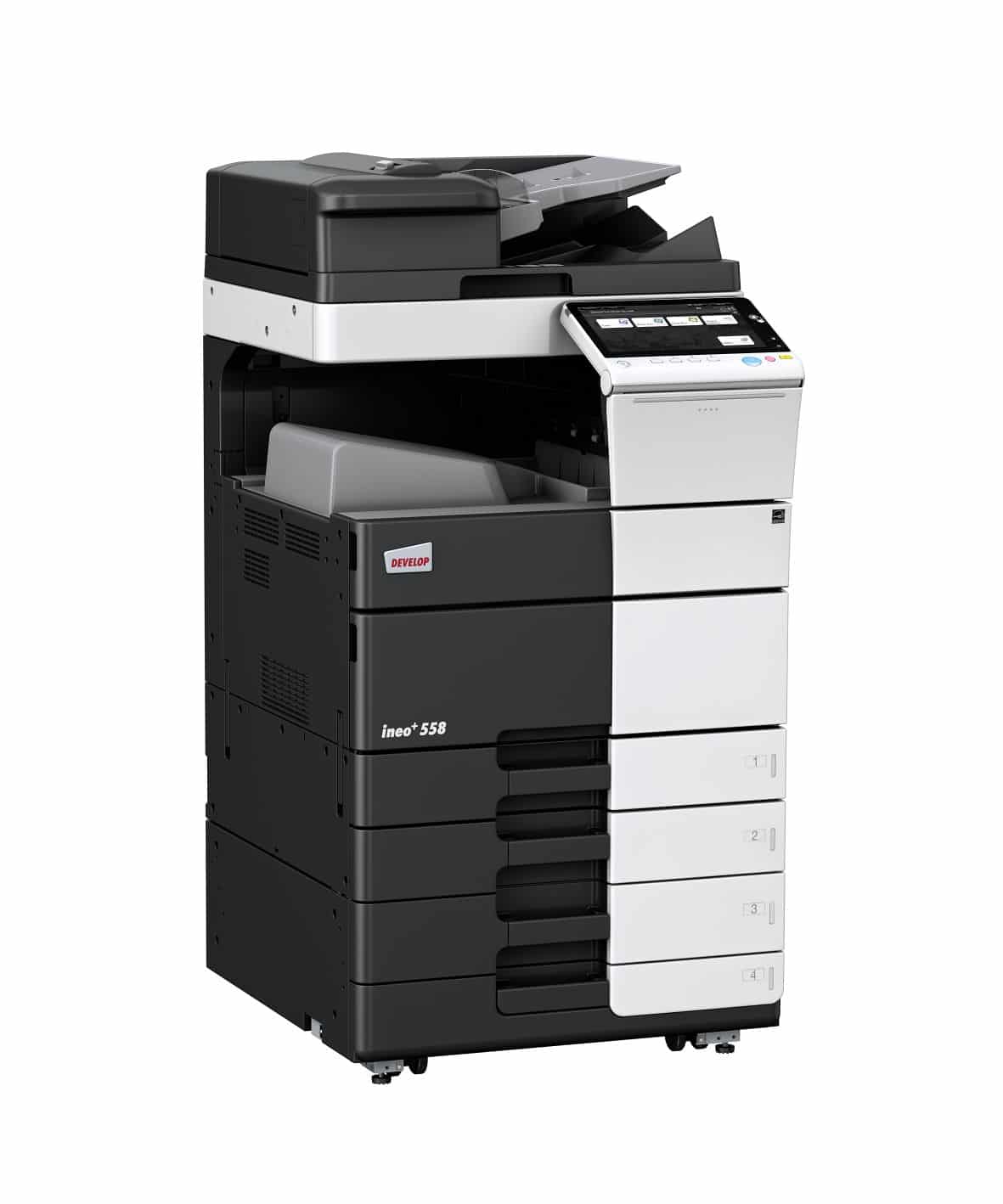 Types of New & Used Photocopiers
As a leading photocopying company, we pride ourselves on offering a number of quality brands. From sales to ongoing maintenance, we can ensure your photocopier runs smoothly and lasts for many years to come. Some of the top copier brands we offer to our customers across Peterborough are:
We have a number of used and new photocopier options to choose from. We only offer photocopiers from leading brands to ensure our customers across Peterborough receive a quality product.
Why Choose Us For Photocopiers in
Peterborough

?

Over the years we have provided photocopiers across Peterborough. We have had some great customer feedback and having listened to this, we believe some of the reasons you should choose us are:
Years of experience in the industry
Local company with a well-known reputation
We work across Peterborough
Both new and used photocopiers are available
We provide repairs and servicing for photocopier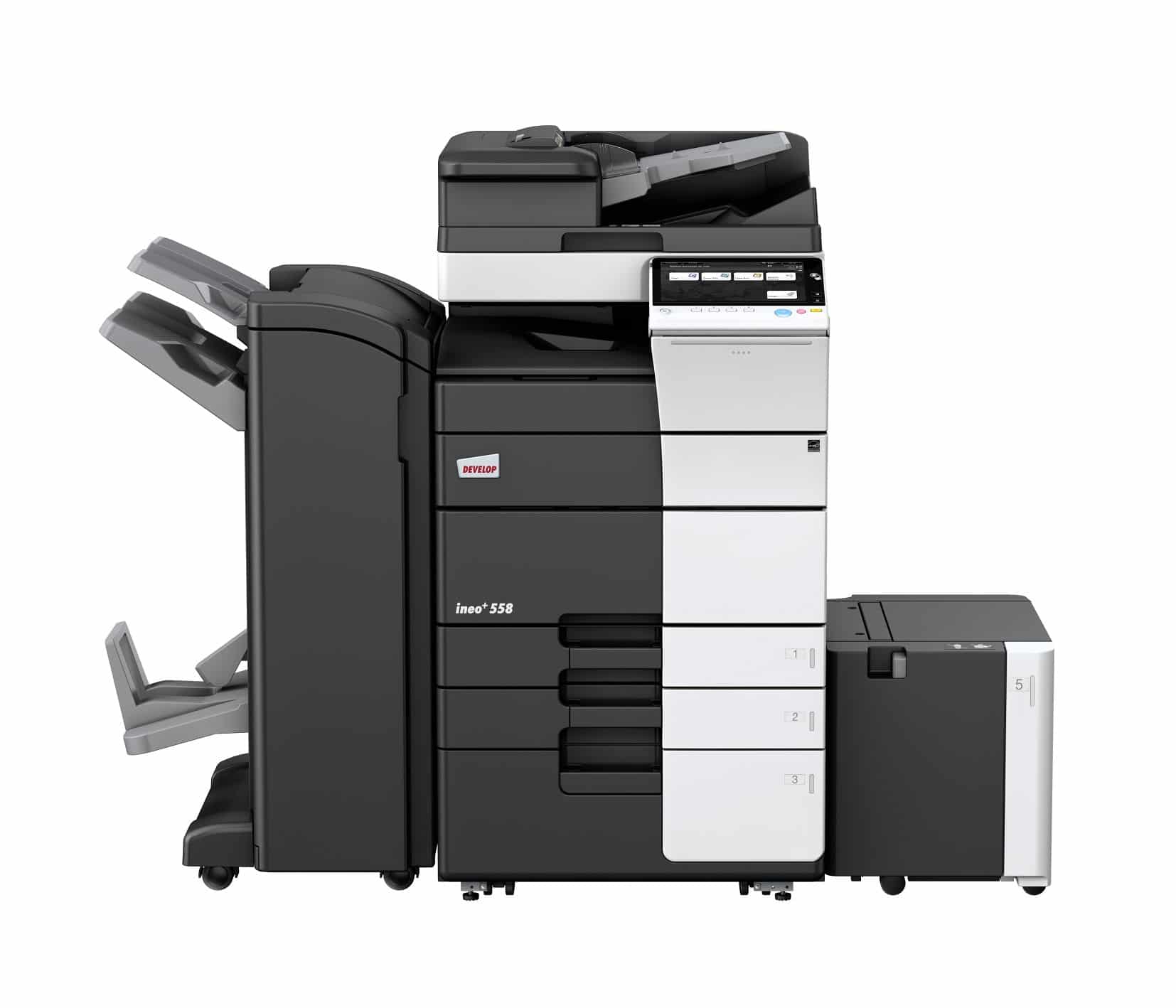 Contact Nationwide Copiers for Photocopier Services in
Peterborough
When it comes to photocopiers in Peterborough or any of the surrounding areas, be sure to make Nationwide Copiers your first port of call, offer a great range of products and services in Peterborough and the surrounding area.
We have a range of new and used options to choose from and can also provide rental and maintenance services. No matter what your photocopier requirements might be, we have you covered.
We pride ourselves on offering high-quality photocopiers and only stock leading industry brands. If you're in need of any of our photocopier services, then be sure to get in touch with us today.
Providing Photocopiers To Businesses Across
Peterborough
Peterborough

Photocopiers – Frequently Asked Questions
Which brand of photocopier is best?
When it comes to photocopiers, there is no best brand and the best photocopier will be the one that meets your needs and budget. At Nationwide Copiers, we stock a number of leading brands and one of our experienced team can help you to choose the best type for your needs.
How much does it cost to rent a photocopier?
The cost of photocopier leasing will depend on a number of factors such as the brand you choose, the type of machine you pick and how long you require it for. We offer some of the best photocopier rental prices in the area. Just contact us today to discuss your needs.
Can you photocopy in colour?
Yes and No. Whether you can copy in colour will depend on a number of factors such as the type of photocopier you have. If you do require a photocopier that can copy in colour, we can listen to your needs and find the best option for you. Our aim is to find you the best photocopier for your needs.
How does a photocopier work?
A photocopier works by taking a copy of one image or text and reproducing it once or multiple times. Photocopiers rely on electricity and photoconductivity, this involves the light-sensitive photoreceptor that is inside the machine to attract and then transfer the particles from the toner, onto another piece of paper; this results in a photocopy being made.
Is a photocopy as good as an original?
This will all depend on the type of machine you have and what you are photocopying. If you are photocopying something such as a book, then it's likely the book edging and colours will affect the overall result. However, if you photocopy a printed document, then you could produce copies that are just as good as the original.