The Konica Minolta photocopier is one of the best in the world, and it's a great way to make your business more successful. You can use this machine for everything from printing brochures and flyers to making copies of important documents such as passports or birth certificates. The Konica Minolta photocopier will save you money because it uses less paper than other copiers, and its toner lasts much longer than any other brand on the market today.
It also has many features like auto-duplexing (printing on both sides) which saves you time when copying pages that are double-sided, and duplex scanning which makes scanning large amounts of documents easier by using two scan heads at once. Here at Nationwide Copiers, we offer a range of Konica Minolta photocopiers for sale so we have put together this blog post on a few reasons why your business needs one, trust us, it will revolutionise your printing and photocopying.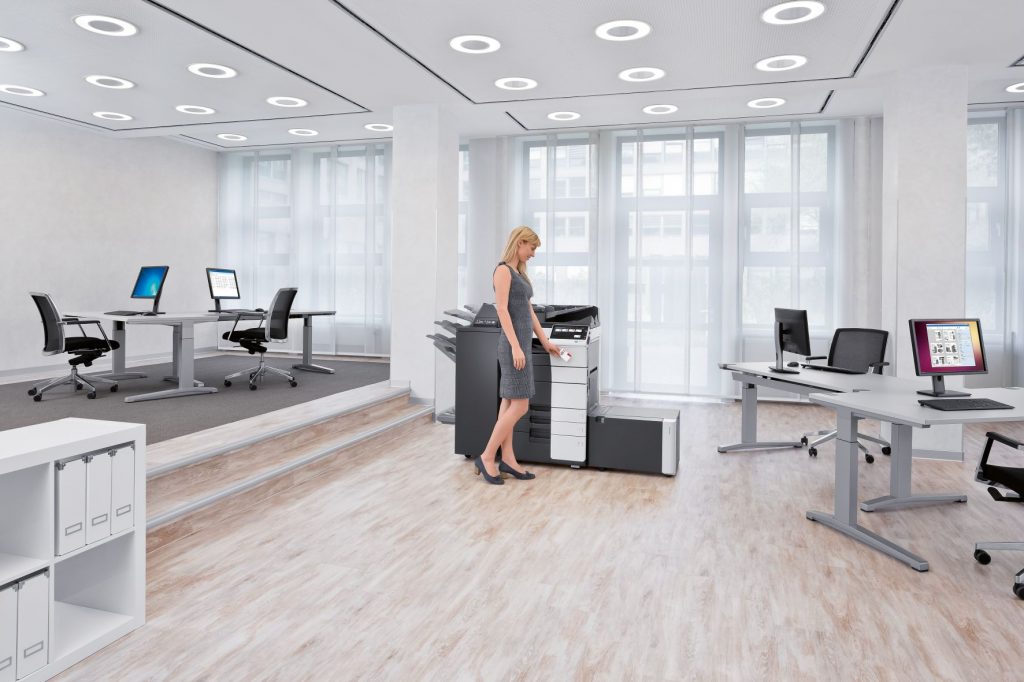 Increadibly User Friendly
We all have people within our offices and business who are not the most up to date with technology and a big fancy photocopier might just be enough to stress some people out, but in a world where technology is thriving the Konica, Minolta photocopiers are proving that technology and copiers can mix. Konica has made the decision to ensure that all of their copiers are user friendly, to the point of arguing you won't even need to use an instruction manual. Even those in your office that is not great with technology will be able to walk straight up to your new machine and get the copies they need or printing done.
Some of the user-friendly features available on the Konica Minolta photocopiers are;
Simple to us tablet touchscreen
Easy to follow controls for common printing services
Easily connects to desktops/ phones/ laptops
Set up to print directly from your emails
Straightforward customisation options
One of the best user-friendly aspects of the Konica Minolta is that they have removed any need for printer error codes, this is because they have designed a machine that is as user friendly as possible, the worst that will happen is you may need to call your provider to ask a quick question if the automated message doesn't explain the problem clearly enough, which we are confident it will.
Easy To Manage & Cost Effective
When it comes to looking for a printer that is going to be right for your office or business you need to find a brand that offers not only easy to manage and use machines but also machines that will be cost-effective. Being able to print on demand is a luxury in offices that we all forget sometimes, this is because most of us waste paper, ink and in turn money because the printing isn't managed properly. With the Konica Minolta photocopiers you are able to set up person by person tracking, this enables you to manage and monitor the photocopying ad printing that is being carried out.
Konica Minolta photocopiers solve all of your print management problems for you, running a series of checks and scans when the photocopier is used and identifying who has used the printer from your team, this will help you manage your team and also keep your costs low. Coming with some great features to help do this, the Konica Minolta can provide you with the following;
Tracks the printer usage and allocates spending per person/department
Offers training tips for wastage
Restriction settings can be put in place
Biometric systems can be used to track who is printing what
Direct management through the IT department
All of these features have been designed to help you keep your business and office space running smoothly whilst using a highly effective and technologically advanced photocopier. It can be incredibly frustrating when you go to use the printer and it is broken or it has run out of ink and nobody mentions it, using a Konica Minolta you have a manager within the printer, it can track, record and process who uses it and when and what for, helping you keep your photocopiers up and running at all times for minimal cost.
Perfect For All Business Types
Konica Minolta has designed and developed a range of printers, perfect for every size business out there today, whether you are a small independent company or a large corporate business, they will have a machine that will suit your needs. You can choose your machine based on your specific needs and get a range of features without paying through the nose to get them. The Konica Minolta Bizhub machines are perfect for every type of company. Offering the C550i, C450i, C360i, C300i and the C250i we promise you will find something for you.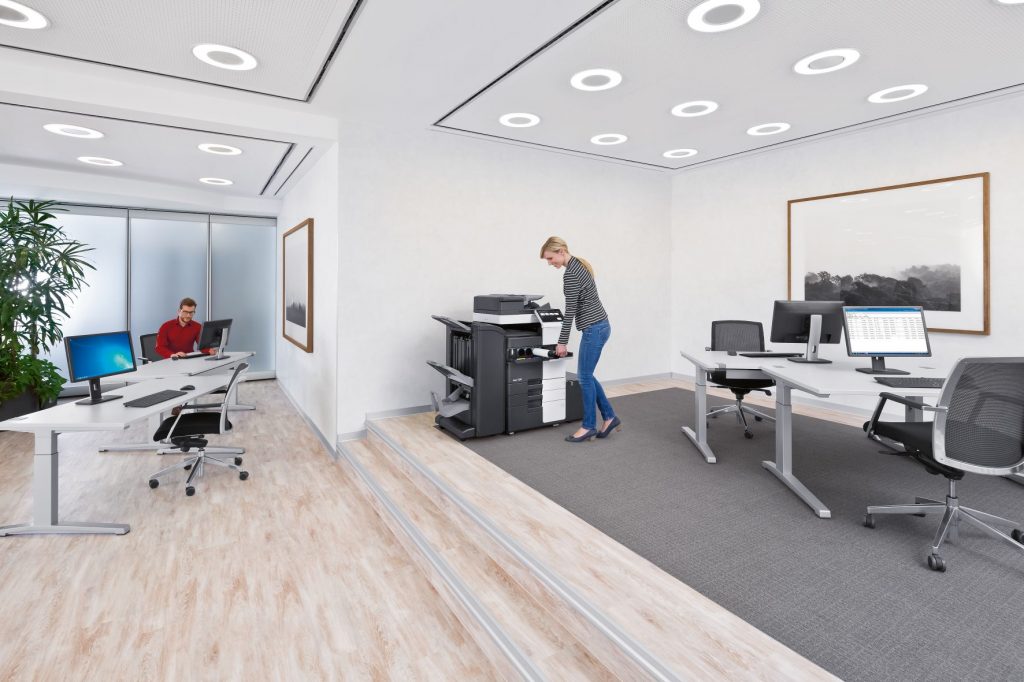 Contact Nationwide For More Info
To conclude, it is important that your photocopier can deliver on the needs of your business. The Konica Minolta photocopiers are perfect for businesses because they have a small footprint and offer fast copies with low energy costs. They're also designed to reduce wear-and-tear so you'll be able to get more out of them over time than other brands! With companies printing thousands of documents a day in some cases, you need a printer that works for you and your company, Konica Minolta has provided you with a range to choose from.
Contact Nationwide Copiers if you want to learn more about our products today or just need help to decide which model will work best for your company's needs. Our team are always more than happy to discuss your specific needs and requirements. We can also help you with leasing or buying a refurbished machine if you are not looking to be brand new, but whatever your photocopier needs are, we will have something that can work for you. All you need to do is give us a call today, we are always more than happy to help in any way we can.